T
he NBA trade deadline came and we saw a flurry of minor deals go through. While teams have been hoarding their 1st rounders for the loaded draft class of 2014, it is highly possible to expect more player movement come off season when teams get a feel of which direction they want to go. Below is a list of 5 players who have a great chance of moving to new teams this summer.
Josh Smith (Detroit Pistons) - The Pistons were looking to find suitors to unload J-Smoove during the NBA deadline, but teams were reluctant to take on Smith's albatross contract. In addition, Detroit wanted to acquire more than just expiring contracts and financial flexibility which proved difficult. This summer, the Pistons must decide whether they want to keep Smith or Monroe (Restricted FA) in the long haul. It is clear that J-Smoove at the 3 has not been working out as he is posting the lowest 3PT % of his career while attempting the most 3s this season. Personally, I think Smith needs to be the one traded. If put in the right situation at the power forward position, J-Smoove can blossom as he has always been a defensive game changer.
Potential Destinations: Boston, Phoenix, Charlotte
Omer Asik (Houston Rockets) - When the Rockets signed Dwight Howard last summer, it was reported by numerous sources that Omer Asik wanted out. This is not surprisingly as Asik had a career year (10.1 ppg 11.7 rpg) last season as the team's starting center. Kevin McHale tried using the twin towers together in the beginning of the season, but that has not worked out entirely to say the least. The logjam at the center position has certainly stunted the development of Asik. With many teams seeking a long term solution at center like the Celtics and Sixers, Asik could be traded this off season if Daryl Morey finds the package he wants.
Potential Destinations: Boston, Philadelphia, Atlanta Arron Afflalo (Orlando Magic) - Arron Afflalo is having a stellar year so far with averages of 19.7 pts, 4.0 reb, and 3.6 ast. With the Orlando Magic in the midst of another rebuilding year, they must decide if they want to cash in now while Afflalo's stock is at its highest for young prospects and picks or build around him. Afflalo is on a friendly 7.5 million dollar contract this season and next year with a player option in 2015-16 which could attract a lot of attention from teams in need of a versatile shooting guard.
Potential Destinations: Charlotte, Oklahoma City, Memphis
Jameer Nelson (Orlando Magic) - It was not too long ago when Jameer Nelson with the likes of Dwight Howard, Rashard Lewis, and Hedo Turkoglu lead the Orlando Magic to the NBA Finals in 2009. Fast forward to 2014, Nelson is the only one remaining from that core, but still having a solid season as the starting point guard. The Orlando Magic do not have a definite answer at the PG as Victor Oladipo who is a natural shooting guard has also been experimented as a point guard and Nelson may be on the move this summer if the Magic decide to draft one in Dante Exum or Marcus Smart. However, as a serviceable point guard and 10 year veteran, Nelson would be a nice backup for a contender.
Potential Destinations: Minnesota, Oklahoma City, Chicago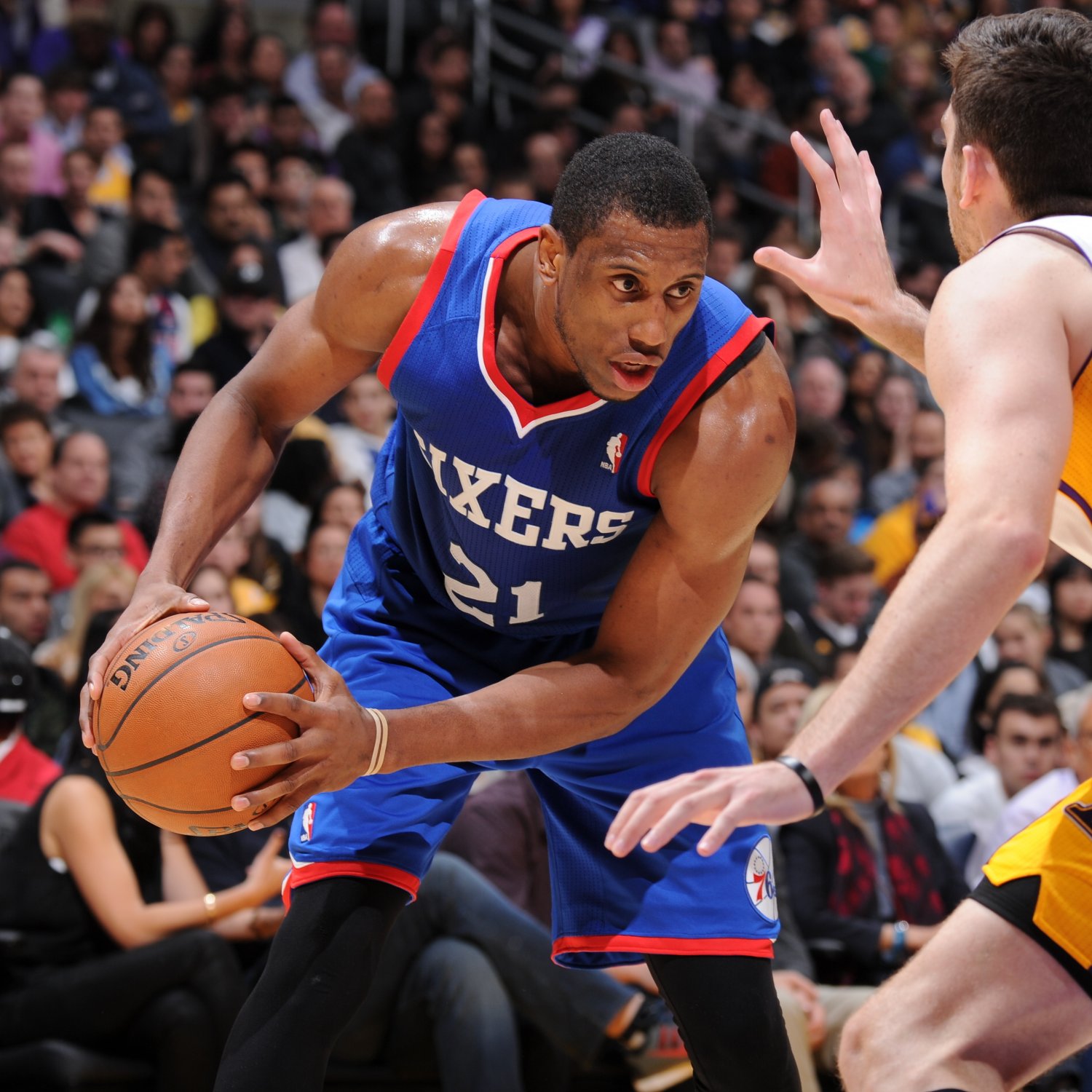 Thaddeus Young (Philadelphia 76ers) - Back in December, it was reported that Thaddeus Young had formally requested to be traded. After the NBA trade deadline, Young saw teammates Spencer Hawes and Evan Turner move to Cleveland and Indiana respectively while he surprisingly stayed put. Young is averaging a career high 17.3 pts and as a attractive asset, he should have been moved at the deadline to a better situation to maximize his potential instead of dwelling in Philly's rebuild. However, the Sixers may have been smart to hold onto Young for now as he can receive more touches as the number one offensive option and increase his value for the summer.
Potential Destinations: Phoenix, Houston, San Antonio