The NCAA March Madness tournament gives young prospects a chance to showcase their value on the biggest stage and prove they are ready for the NBA. After a 2nd Round (Round of 64) filled with upsets and surprises, we break down 4 NBA Draft prospects who have performed well early in this "Big Dance".
Adreian Payne (Michigan State) - Mid 1st/Late 1st
Payne displayed his versatility in Michigan State's rout over Delaware on Thursday. The 6'10" forward showed his inside and outside game finishing with a career high 41 points 8 rebounds and going 17-17 from the charity stripe in 24 minutes. The ability to be a stretch-4 and do work down low in the post will undoubtedly have teams calling for draft workouts. This massive performance has certainly boosted his draft stock and may just be what he needs to propel into lottery conversation.
Shapazz Napier (UConn) - Early 2nd/Mid 2nd
In an tight OT game with Saint Joseph's, Napier was able to lead the Huskies to victory with 24 points, 8 rebounds, 6 assists, and 3 steals. The Senior guard will definitely need another breakout performance against Villanova to advance to the Sweet 16 or even possibly sneak into the 1st round of the upcoming NBA draft. When UConn was hit with a postseason ban before the 2012-2013 season, the team was divided. Nonetheless, Napier has emerged as a silver lining who has helped the Huskies reach the postseason this year.
Doug McDermott (Creighton) - Late Lottery/ Mid 1st
Doug McDermott or "McBuckets" is an absolute college scoring sensation. The 6'8" forward out of Creighton dropped 30 points and added 12 rebounds in the win against La-Lafayette on Friday. On the other hand, scouts are still not entirely convinced that his scoring will translate into the NBA. McDermott can stretch the floor with his 3-point ability but the likeliest NBA scenario sees him being a solid role player. His consistent performances throughout the season have solidified his draft value so he will have no trouble landing in the 1st round.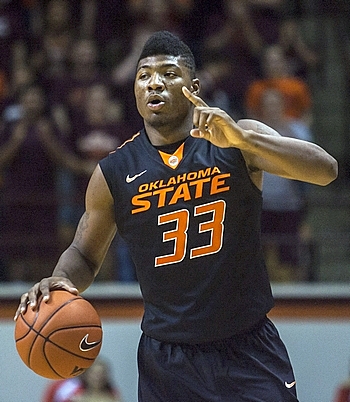 Marcus Smart (Oklahoma State) - Lottery
Despite the loss to the Gonzaga Bulldogs, Marcus Smart showed us why he is NBA ready and a definite lottery pick. In 38 minutes, Smart had 23 points, 13 rebounds, 7 assists, 6 steals, and a block. His turnovers (6) and efficiency (5-14 FG) remain glaring issues. However, his impact on both ends of the floor is undeniable and teams will certainly take a look at him.